Office of General Counsel
The Florida Virtual School Office of General Counsel (OGC) serves as chief legal counsel to the Board of Trustees and Administration of Florida Virtual School. The office also provides legal guidance and technical support services to all other offices, departments, officials, and personnel throughout the organization. OGC services routinely involve interpretation and compliance with federal and state law, addressing matters pertinent to public records, open meetings, ethics, rulemaking, personnel, and procurement, as well as handling agency litigation and administrative proceedings.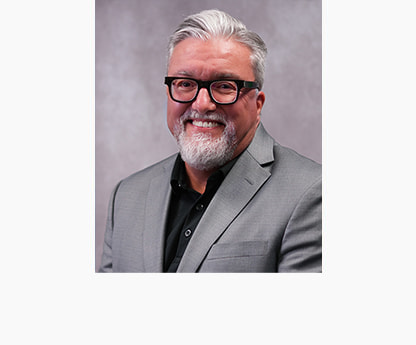 Dr. D'Agata serves as General Counsel to Florida Virtual School and its Board of Trustees. Prior to joining Florida Virtual School in 2019, Dr. D'Agata spent the better part of two decades representing a host of educational and governmental agencies in Florida. For instance, in the years immediately preceding his appointment to Florida Virtual School, Dr. D'Agata served as school board attorney for the Clay County School Board. There, in addition to providing legal guidance and advice to both the school board and superintendent on a broad array of legal issues, Dr. D'Agata also served as lead counsel for the board in numerous litigation matters. Before that, he committed nearly a decade of legal service to Duval County as Assistant General Counsel and Chief of Commercial Litigation in the City of Jacksonville's Office of General Counsel. There, he served as lead counsel for the Duval County School Board in dozens of court actions and administrative proceedings. He also appeared as lead counsel in numerous other court actions (including state and federal court appeals) on behalf of Jacksonville's Mayor, City Council, Jacksonville Electric Authority/JEA ($5 billion dollar electric and water utility), Jaxport ($7 billion dollar marine port authority), Jacksonville Sheriff's Office, Clerk of Court, Tax Collector, and other public offices, agencies, and elected officials within Jacksonville's consolidated form of government. Prior to his service as a government attorney, Dr. D'Agata served as a law clerk for two federal judges in the Middle District of Florida, and practiced litigation in both boutique and international law firms.
Dr. D'Agata earned a Ph.D. in education administration and served as a Florida public school teacher for several years before attending the University of Miami School of Law, where he graduated magna cum laude and was inducted into the Order of the Coif in 2003. Dr. D'Agata has been repeatedly recognized as a Florida Super Lawyer and Florida Trend's Legal Elite. He has also attained an AV® Preeminent™ rating from Martindale-Hubbell based on ratings from his peers and members of the judiciary.
Contact the Office of General Counsel
Office of General Counsel
5422 Carrier Drive, Suite 201
Orlando FL, 32819
Email: [email protected]
National & State Legal Resources:
Florida Virtual School Resources:
Disclaimer
This page has been prepared to provide relevant information about the Florida Virtual School Office of General Counsel. The contents of this webpage should not be construed or relied upon as legal advice