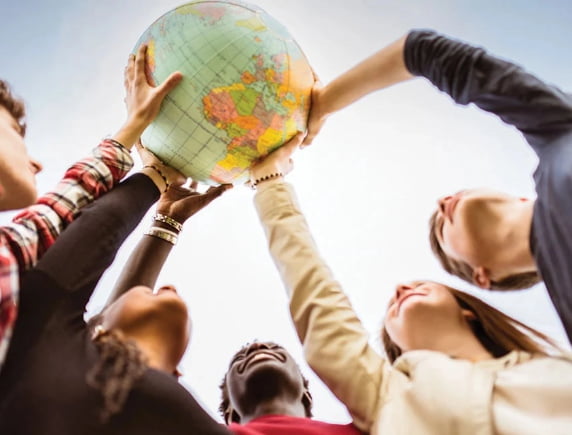 Learn a New Language
Learning a new language can open doors to the world, and with Florida Virtual School, students can learn online—anytime, anywhere.
We offer a variety of world language courses to students in elementary, middle, and high school. Taught by certified international language teachers, our courses include:
How to listen, speak, read, and write the language
An exploration of common cultures and traditions
Activities, including a variety of interactive games
Teacher availability via phone, email, or text
Explore High School Courses
Our high school courses help students meet their world language requirement and offer honors options in Spanish, French, Latin and Chinese.
American Sign Language

Start exploring this visual language in American Sign Language 1 and then strengthen your skills and understanding of deaf culture in American Sign Language 2.


Chinese

Explore the richness of the Chinese language and its diverse cultures in Chinese 1, Chinese 2, and Chinese 3 Honors—diving deeper into fluency with each new course.


French

Grow your vocabulary while exploring the rich culture of France in French 1, French 2, and French 3 Honors—expanding your listening, reading, writing and speaking skills with each new course.


Hebrew

Immerse yourself in the beauty of the modern Hebrew language in Hebrew 1 before taking the next step toward Hebrew fluency in Hebrew 2.


Latin

Introduce and then immerse yourself in the study of the culture and rich storytelling tradition of the ancient Romans through the study of classical Latin in Latin 1, Latin 2, and Latin 3 Honors.


Spanish

Build your fluency and work toward your command of the Spanish language in Spanish 1, Spanish 2, Spanish 3 Honors, and Spanish 4 Honors.

Explore Elementary & Middle School Courses
Our elementary and middle school courses help students become introduced to and build upon their knowledge of both the Spanish language and its rich and diverse cultures. For FLVS Flex Elementary students, placement for Spanish courses is based on proficiency rather than grade level.
Spanish - Introductory

Explore the sights, sounds, and traditions of Mexico. In this course, students will be introduced to the Spanish language and culture through vocabulary, songs, stories, videos, and more.

Spanish - Level 1

Students will experience the culture and traditions of Spain. Students will continue to build their Spanish speaking and listening skills with new vocabulary, songs, and stories—and even play a Dominoes game!

Spanish - Level 2

Students take a trip through the country of Peru while learning vowel and letter sounds. Students will explore Machu Picchu and learn about Peruvian culture with an authentic recipe for chocolate caliente.

Spanish - Level 3

Students take a tour of the colorful culture and traditions of the Caribbean. Students will build on their Spanish language skills by learning how to ask and answer questions—and even how to dance the merengue!

M/J Spanish - Beginning

Students are immersed in the Spanish language and culture in order to develop listening, speaking, reading, and writing skills. Students will broaden their exposure to and appreciation for Spanish cultural similarities and differences.

M/J Spanish - Intermediate

Students will continue to develop their grammar and vocabulary skills to help build basic fluency and language proficiency while exploring more of the culture of Spanish-speaking countries.
Elementary School CoursesMiddle School Courses
World Language Student Clubs
Florida Virtual School clubs are a great opportunity for students to get involved, interact with classmates, and have fun. But did you know we have several clubs dedicated to specific world languages?
There's something for everyone with clubs for students in elementary, middle, and high school.
American Sign Language Club
French Club
French Honor Society
Latin Club
Spanish Club
Spanish Nuts at Practice
Spanish National Honor Society
View Student Clubs
Related Articles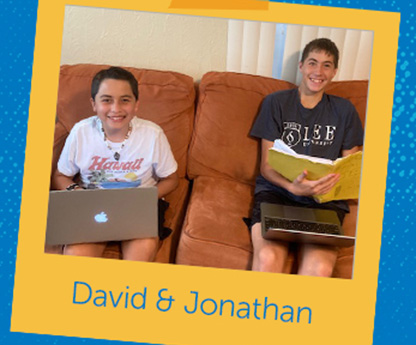 Two homeschooled brothers share their positive experience learning Hebrew 1 and 2 with Florida Virtual School.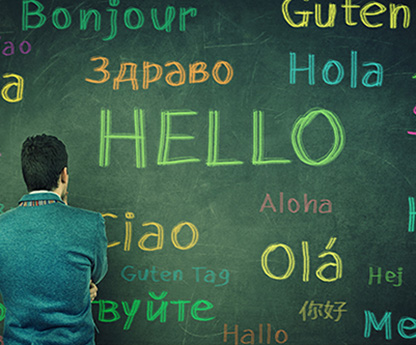 FLVS offers tips for learning a new language online, such as watching shows with subtitles and practicing with friends and family.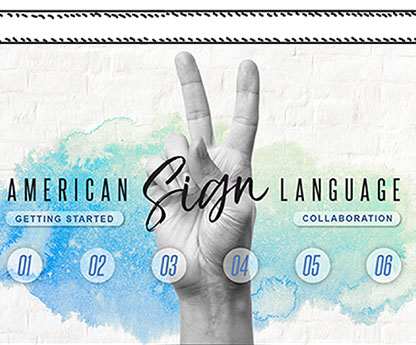 FLVS introduces American Sign Language 2 course to build communication skills and explore deaf culture for high school students.