Office of General Counsel
The Florida Virtual School Office of General Counsel (OGC) serves as chief legal counsel to the Board of Trustees and Administration of Florida Virtual School. The office also provides legal guidance and technical support services to all other offices, departments, officials, and personnel throughout the organization. OGC services routinely involve interpretation and compliance with federal and state law, addressing matters pertinent to public records, open meetings, ethics, rulemaking, personnel, and procurement, as well as handling agency litigation and administrative proceedings.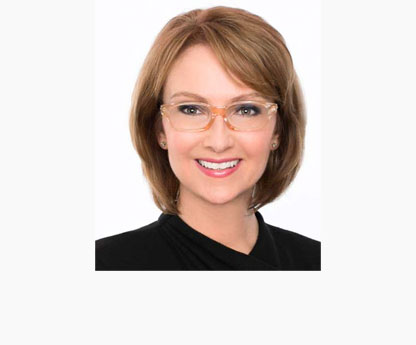 Karen M. Chastain joined Florida Virtual School in May 2021, and she provides transactional and governance legal services. Prior to joining Florida Virtual School, Ms. Chastain served as the Chief Legal Counsel to The School Board of Duval County, Florida, for 9 1/2 years. Ms. Chastain previously worked for the City of Jacksonville's Office of General Counsel and served in various roles including Senior Deputy General Counsel, Chief Deputy General Counsel, Deputy General Counsel, and Assistant General Counsel, and her practice consisted of board and agency representation, real estate, contracts, governance, legislation, procurement, education, and local government law. Her clients included the School Board of Duval County, Jacksonville Aviation Authority, Jacksonville Housing Finance Authority, Jacksonville Port Authority, Supervisor of Elections, and various City departments and divisions, including the Real Estate Division, Department of Finance, Office of Special Events, Housing & Community Development, Parks & Recreation, and the Medical Examiner's Office. Special projects included facilitating acquisitions for the Better Jacksonville Plan's Preservation Project; oversight of legal issues related to Super Bowl XXXIX; and contract issues related to the NFL's Jacksonville Jaguars, the annual Florida vs. Georgia football spectacular, and the Jacksonville Suns baseball team.
Prior to Ms. Chastain's public service, she was a partner at McGuire, Woods, Battle & Boothe, LLP, where her practice focused on real estate, banking, corporate law, and land use and development. Prior to that time, Ms. Chastain was practicing in these areas with Mahoney, Adams & Criser, P.A., until its merger with McGuire Woods.
Ms. Chastain is a member of the Florida Bar, and she is a Board-Certified Specialist, as designed by the Florida Bar, in Education Law. Ms. Chastain also serves as a member of the Florida Bar Education Law Certification Committee, and she served as the Chairman (2018-2019). Ms. Chastain was a member of the Florida School Board Attorneys Association from 2005 - 2021, and she served on its Board of Directors as well as serving as Secretary, Treasurer, and Vice President (partial term).
Ms. Chastain has received an AV Preeminent Peer Review Rating by Martindale-Hubbell. She has been recognized as a Legal Elite attorney by Florida Trend Magazine and recognized as a Top Lawyer by Jacksonville Magazine. Ms. Chastain was selected as a member of Florida Blue Key (Spring 2016 Honorary Tapping).
While in law school, Ms. Chastain was the Research Editor, and then the Editor-in-Chief, of the University of Florida Law Review; and she received the Gertrude Brick Law Review Apprentice Prize. Ms. Chastain was a member of the Order of the Coif and graduated with honors.
Contact the Office of General Counsel
Office of General Counsel
5422 Carrier Drive, Suite 201
Orlando FL, 32819
Email: [email protected]
National & State Legal Resources:
Florida Virtual School Resources:
Disclaimer
This page has been prepared to provide relevant information about the Florida Virtual School Office of General Counsel. The contents of this webpage should not be construed or relied upon as legal advice