Office of General Counsel
The Florida Virtual School Office of General Counsel (OGC) serves as chief legal counsel to the Board of Trustees and Administration of Florida Virtual School. The office also provides legal guidance and technical support services to all other offices, departments, officials, and personnel throughout the organization. OGC services routinely involve interpretation and compliance with federal and state law, addressing matters pertinent to public records, open meetings, ethics, rulemaking, personnel, and procurement, as well as handling agency litigation and administrative proceedings.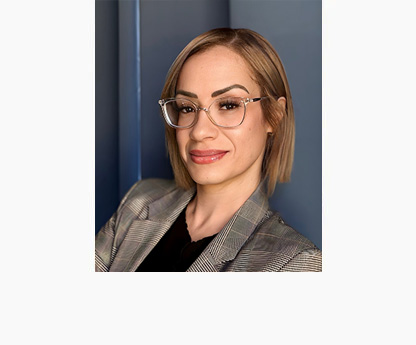 Elizabeth "Liz" Felix is an experienced office assistant with extensive work history supporting attorneys and executive level managers in all aspects of office functions. She has an associate degree in Criminal Justice and is a Spanish translator. She is extremely enthusiastic about work events to boost morale and keep camaraderie high. Ms. Felix began her career with Florida Virtual School in 2015, as a Senior Administrative Assistant and currently serves as a Legal Support Specialist.
Contact the Office of General Counsel
Office of General Counsel
5422 Carrier Drive, Suite 201
Orlando FL, 32819
Email: [email protected]
National & State Legal Resources:
Florida Virtual School Resources:
Disclaimer
This page has been prepared to provide relevant information about the Florida Virtual School Office of General Counsel. The contents of this webpage should not be construed or relied upon as legal advice