Office of General Counsel
The Florida Virtual School Office of General Counsel (OGC) serves as chief legal counsel to the Board of Trustees and Administration of Florida Virtual School. The office also provides legal guidance and technical support services to all other offices, departments, officials, and personnel throughout the organization. OGC services routinely involve interpretation and compliance with federal and state law, addressing matters pertinent to public records, open meetings, ethics, rulemaking, personnel, and procurement, as well as handling agency litigation and administrative proceedings.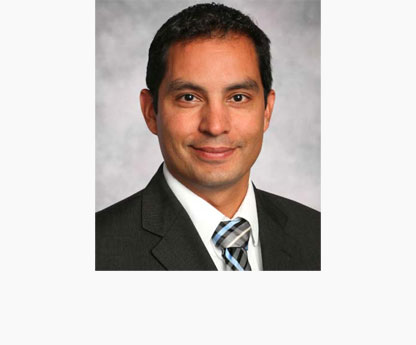 Luis Guzman graduated from Princeton University in 1999 and received his Juris Doctor degree in 2002 from Emory University School of Law. Mr. Guzman began his career as a prosecutor for the Eighteenth Judicial Circuit State Attorney's Office and has since also worked for the Florida Attorney General's Office, the County Attorneys for Volusia and Lake Counties, Barry University School of Law's Career Services Office, the Tribunal for the Roman Catholic Diocese of Orlando, and in private practice in civil litigation. He is a State of Florida Certified Circuit Court Mediator and Qualified Arbitrator. He has practiced in a wide range of areas, including criminal and civil litigation, administrative and transactional matters, federal civil rights, and ecclesiastical law. Mr. Guzman has been a member of the Florida Bar since 2002 and is admitted to practice in the United States Middle and Northern Florida District Courts. He is one of but a few jurists in the world to have obtained a juris canonici licentiata, a license to practice ecclesiastical law recognized by civil, pontifical, and ecclesiastical authorities. Mr. Guzman is also pursuing an L.L.M. in international dispute resolution at Queen Mary University of London.
Contact the Office of General Counsel
Office of General Counsel
5422 Carrier Drive, Suite 201
Orlando FL, 32819
Email: [email protected]
National & State Legal Resources:
Florida Virtual School Resources:
Disclaimer
This page has been prepared to provide relevant information about the Florida Virtual School Office of General Counsel. The contents of this webpage should not be construed or relied upon as legal advice