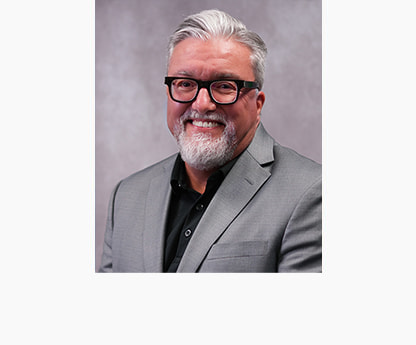 Dr. D'Agata serves as General Counsel to Florida Virtual School and its Board of Trustees. Prior to joining Florida Virtual School in 2019, Dr. D'Agata spent the better part of two decades representing a host of educational and governmental agencies in Florida. For instance, in the years immediately preceding his appointment to Florida Virtual School, Dr. D'Agata served as school board attorney for the Clay County School Board. There, in addition to providing legal guidance and advice to both the school board and superintendent on a broad array of legal issues, Dr. D'Agata also served as lead counsel for the board in numerous litigation matters. Before that, he committed nearly a decade of legal service to Duval County as Assistant General Counsel and Chief of Commercial Litigation in the City of Jacksonville's Office of General Counsel. There, he served as lead counsel for the Duval County School Board in dozens of court actions and administrative proceedings. He also appeared as lead counsel in numerous other court actions (including state and federal court appeals) on behalf of Jacksonville's Mayor, City Council, Jacksonville Electric Authority/JEA ($5 billion dollar electric and water utility), Jaxport ($7 billion dollar marine port authority), Jacksonville Sheriff's Office, Clerk of Court, Tax Collector, and other public offices, agencies, and elected officials within Jacksonville's consolidated form of government. Prior to his service as a government attorney, Dr. D'Agata served as a law clerk for two federal judges in the Middle District of Florida, and practiced litigation in both boutique and international law firms.
Dr. D'Agata earned a Ph.D. in education administration and served as a Florida public school teacher for several years before attending the University of Miami School of Law, where he graduated magna cum laude and was inducted into the Order of the Coif in 2003. Dr. D'Agata has been repeatedly recognized as a Florida Super Lawyer and Florida Trend's Legal Elite. He has also attained an AV® Preeminent™ rating from Martindale-Hubbell based on ratings from his peers and members of the judiciary.
Board of Trustees
Florida Virtual School operates under the guidance of a Board of Trustees which consists of seven members appointed by the Governor to 4-year staggered terms, per Florida Statute 1002.37.
Upcoming Meetings
For your convenience FLVS Board meeting agendas are posted prior to the scheduled meeting.
Quarterly Meeting - December 12, 2023
Notice of Rulemaking - December 12, 2023
Agenda Workshop - February 6, 2024
Quarterly Meeting - March 12, 2024
Agenda Workshop - May, 14, 2024
Quarterly Meeting - June 11, 2024
Past Meeting Minutes
Minutes from past meeting(s) are archived after approval and are available on BoardDocs. Minutes can be viewed on BoardDocs by going to the Meetings tab and clicking on the date of the meeting. Past meetings from October 2020 and later can be viewed on our Board of Trustees YouTube channel.
Quarterly Meeting - September 12, 2023
Notice of Rulemaking - September 12, 2023
Agenda Workshop - November 14, 2023
Board Policies and Bylaws
The Florida Virtual School Board of Trustees policy manual is currently being redeveloped. Once adopted, all new and revised policies and bylaws will be promptly displayed within the appropriate chapter number/section.
The updated Policies of the Florida Virtual School Board of Trustees are located within the Book titled "Policy Manual" (Chapters 1000 through 9000). Those Policies that were adopted prior to June 22, 2021, which remain in effect, are located in the Book titled "FLVS Policies Legacy." The Board Bylaws are located in the Book titled "FLVS Board Bylaws."
The titles and text of all policies and bylaws are searchable within BoardDocs by using the "Search" feature in the upper-left corner.
Contact the Board
Contact the Board Phone: 407-513-3305
Email: [email protected] (Clerk to the Board)
Address: 5422 Carrier Drive, Suite 201Orlando, Florida 32819 (Clerk to the Board)