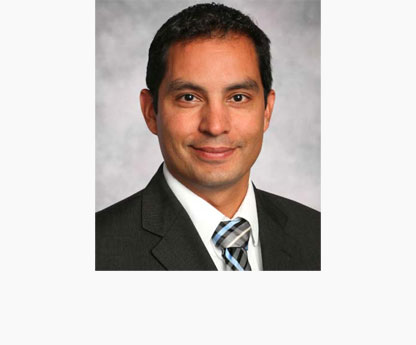 Luis Guzman graduated from Princeton University in 1999 and received his Juris Doctor degree in 2002 from Emory University School of Law. Mr. Guzman began his career as a prosecutor for the Eighteenth Judicial Circuit State Attorney's Office and has since also worked for the Florida Attorney General's Office, the County Attorneys for Volusia and Lake Counties, Barry University School of Law's Career Services Office, the Tribunal for the Roman Catholic Diocese of Orlando, and in private practice in civil litigation. He is a State of Florida Certified Circuit Court Mediator and Qualified Arbitrator. He has practiced in a wide range of areas, including criminal and civil litigation, administrative and transactional matters, federal civil rights, and ecclesiastical law. Mr. Guzman has been a member of the Florida Bar since 2002 and is admitted to practice in the United States Middle and Northern Florida District Courts. He is one of but a few jurists in the world to have obtained a juris canonici licentiata, a license to practice ecclesiastical law recognized by civil, pontifical, and ecclesiastical authorities. Mr. Guzman is also pursuing an L.L.M. in international dispute resolution at Queen Mary University of London.
Board of Trustees
Florida Virtual School operates under the guidance of a Board of Trustees which consists of seven members appointed by the Governor to 4-year staggered terms, per Florida Statute 1002.37.
Upcoming Meetings
For your convenience FLVS Board meeting agendas are posted prior to the scheduled meeting.
Quarterly Meeting - December 12, 2023
Notice of Rulemaking - December 12, 2023
Agenda Workshop - February 6, 2024
Quarterly Meeting - March 12, 2024
Agenda Workshop - May, 14, 2024
Quarterly Meeting - June 11, 2024
Past Meeting Minutes
Minutes from past meeting(s) are archived after approval and are available on BoardDocs. Minutes can be viewed on BoardDocs by going to the Meetings tab and clicking on the date of the meeting. Past meetings from October 2020 and later can be viewed on our Board of Trustees YouTube channel.
Quarterly Meeting - September 12, 2023
Notice of Rulemaking - September 12, 2023
Agenda Workshop - November 14, 2023
Board Policies and Bylaws
The Florida Virtual School Board of Trustees policy manual is currently being redeveloped. Once adopted, all new and revised policies and bylaws will be promptly displayed within the appropriate chapter number/section.
The updated Policies of the Florida Virtual School Board of Trustees are located within the Book titled "Policy Manual" (Chapters 1000 through 9000). Those Policies that were adopted prior to June 22, 2021, which remain in effect, are located in the Book titled "FLVS Policies Legacy." The Board Bylaws are located in the Book titled "FLVS Board Bylaws."
The titles and text of all policies and bylaws are searchable within BoardDocs by using the "Search" feature in the upper-left corner.
Contact the Board
Contact the Board Phone: 407-513-3305
Email: [email protected] (Clerk to the Board)
Address: 5422 Carrier Drive, Suite 201Orlando, Florida 32819 (Clerk to the Board)