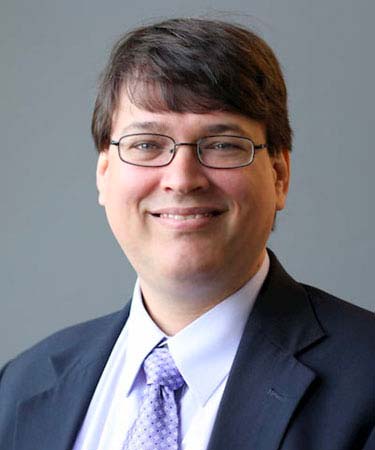 Martin Kelly is the Senior Director, Curriculum Development for Florida Virtual School (FLVS) and FlexPoint, the national arm of Florida Virtual School serving schools and districts around the nation. In this role, he manages all matters related to FLVS educational products including the design, development, and maintenance of FLVS course content, curriculum resources, and course management systems. He provides leadership to ensure creativity and innovation and guides prototype development and testing of next-generation education products, services, and models.
Mr. Kelly, a former social studies teacher and Instructional Leader (principal), also worked as an instructional designer and project manager for the Course Development team, and he served as a senior project manager of special projects. Previously, Mr. Kelly led the redesign and launch of 16 online International Baccalaureate courses as an Instructional Design Services Manager in the United Kingdom.
Mr. Kelly holds an M.Ed. in Educational Leadership from University of West Florida, an M.Ed. in Instruction and Curriculum and a bachelor's in history with a minor in Classics from the University of Florida. He is a certified ScrumMaster. In addition, Mr. Kelly has authored two books, Colonial Life: Government and The Everything American President's Book.
Board of Trustees
Florida Virtual School operates under the guidance of a Board of Trustees which consists of seven members appointed by the Governor to 4-year staggered terms, per Florida Statute 1002.37.
Upcoming Meetings
For your convenience FLVS Board meeting agendas are posted prior to the scheduled meeting.
Quarterly Meeting - December 12, 2023
Notice of Rulemaking - December 12, 2023
Agenda Workshop - February 6, 2024
Quarterly Meeting - March 12, 2024
Agenda Workshop - May, 14, 2024
Quarterly Meeting - June 11, 2024
Past Meeting Minutes
Minutes from past meeting(s) are archived after approval and are available on BoardDocs. Minutes can be viewed on BoardDocs by going to the Meetings tab and clicking on the date of the meeting. Past meetings from October 2020 and later can be viewed on our Board of Trustees YouTube channel.
Quarterly Meeting - September 12, 2023
Notice of Rulemaking - September 12, 2023
Agenda Workshop - November 14, 2023
Board Policies and Bylaws
The Florida Virtual School Board of Trustees policy manual is currently being redeveloped. Once adopted, all new and revised policies and bylaws will be promptly displayed within the appropriate chapter number/section.
The updated Policies of the Florida Virtual School Board of Trustees are located within the Book titled "Policy Manual" (Chapters 1000 through 9000). Those Policies that were adopted prior to June 22, 2021, which remain in effect, are located in the Book titled "FLVS Policies Legacy." The Board Bylaws are located in the Book titled "FLVS Board Bylaws."
The titles and text of all policies and bylaws are searchable within BoardDocs by using the "Search" feature in the upper-left corner.
Contact the Board
Contact the Board Phone: 407-513-3305
Email: [email protected] (Clerk to the Board)
Address: 5422 Carrier Drive, Suite 201Orlando, Florida 32819 (Clerk to the Board)