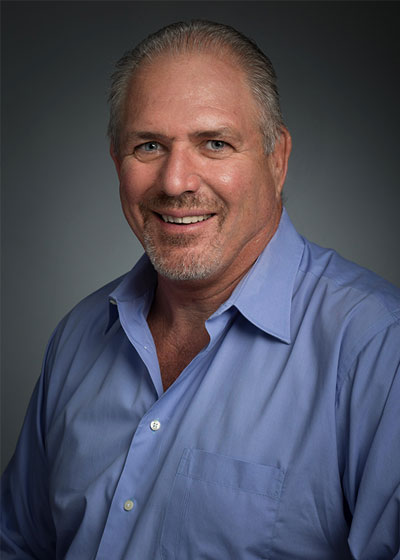 Robert Kornahrens is Founder, President, and Chief Executive Officer of Advanced Roofing, Inc, headquartered in Fort Lauderdale, Florida. He began his career in the roofing industry when he went to work for Triple M Roofing Corporation while still in high school in New York. Following college, he joined the company full time and was eventually chosen to lead operations in Atlanta and Fort Lauderdale, where he was named Branch Manager.
After a 10-year affiliation with Triple M Roofing, Mr. Kornahrens fulfilled his goal of starting his own commercial roofing company when he founded Advanced Roofing Inc. in 1983. He established Advanced Roofing on the fundamental and unwavering principles of providing customers with premium quality craftsmanship, excellent service, and an outstanding team of people to make it happen.
As he led the success of the company, Mr. Kornahrens expanded services to include HVAC, Electrical, Cranes, Sheet Metal, Lightning Protection, and Solar Energy divisions, to make Advanced Roofing the full-service company that it is today. Throughout his 35 years of building the company into what is now, the 14 largest in the U.S, Mr. Kornahrens continues to thirst for advancements and technologies. Most recently, he launched Advanced Green Technologies, which provides solar energy solutions such as solar rooftops and carport systems.
Mr. Kornahrens attended the University of Arizona, where he earned a Bachelor of Science degree in Business. He is very active in a variety of professional associations and community organizations including the Guy Harvey Research Institute, Multiple Sclerosis Foundation, Sonrise Mission, Habitat for Humanity, the American Heart Association Broward Heart Walk, and many others. He currently serves on various boards including National Roofing Contractors Association, Guy Harvey Ocean Foundation, The Executive Association of Fort Lauderdale, Construction Executive Association, Broward County Climate Change Task Force, and Florida Virtual School.
Board of Trustees
Florida Virtual School operates under the guidance of a Board of Trustees which consists of seven members appointed by the Governor to 4-year staggered terms, per Florida Statute 1002.37.
Upcoming Meetings
For your convenience FLVS Board meeting agendas are posted prior to the scheduled meeting.
Quarterly Meeting - December 12, 2023
Notice of Rulemaking - December 12, 2023
Agenda Workshop - February 6, 2024
Quarterly Meeting - March 12, 2024
Agenda Workshop - May, 14, 2024
Quarterly Meeting - June 11, 2024
Past Meeting Minutes
Minutes from past meeting(s) are archived after approval and are available on BoardDocs. Minutes can be viewed on BoardDocs by going to the Meetings tab and clicking on the date of the meeting. Past meetings from October 2020 and later can be viewed on our Board of Trustees YouTube channel.
Quarterly Meeting - September 12, 2023
Notice of Rulemaking - September 12, 2023
Agenda Workshop - November 14, 2023
Board Policies and Bylaws
The Florida Virtual School Board of Trustees policy manual is currently being redeveloped. Once adopted, all new and revised policies and bylaws will be promptly displayed within the appropriate chapter number/section.
The updated Policies of the Florida Virtual School Board of Trustees are located within the Book titled "Policy Manual" (Chapters 1000 through 9000). Those Policies that were adopted prior to June 22, 2021, which remain in effect, are located in the Book titled "FLVS Policies Legacy." The Board Bylaws are located in the Book titled "FLVS Board Bylaws."
The titles and text of all policies and bylaws are searchable within BoardDocs by using the "Search" feature in the upper-left corner.
Contact the Board
Contact the Board Phone: 407-513-3305
Email: [email protected] (Clerk to the Board)
Address: 5422 Carrier Drive, Suite 201Orlando, Florida 32819 (Clerk to the Board)