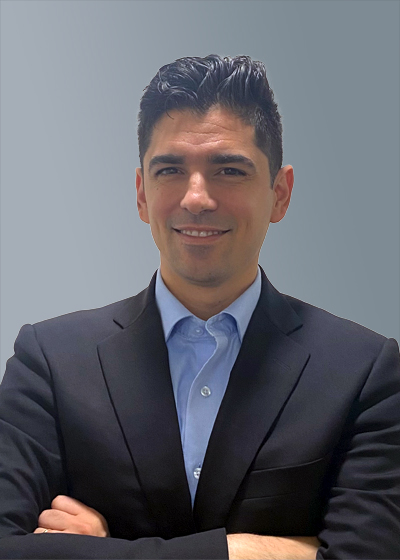 Board Vice Chair, Florida Virtual School
Education Consultant, Mountain Moving Strategies Inc.
As a former teacher, Dr. Tony Arza believes that educating is the greatest responsibility of society. He is currently working as an Education Consultant with Mountain Moving Strategies, Inc., providing support to educational organizations across the state of Florida, including post-secondary institutions.
Previously, Dr. Arza served as an educator with True North Classical Academy in Miami-Dade County. In addition, he was the founder of a non-profit organization, Mountain Moving Ministries, at the age of 15. This organization was instrumental in making it possible for him to complete mission work in Uganda and Honduras.
Dr. Arza earned a double major in Philosophy and Theology from Franciscan University of Steubenville. Afterwards, he received his Master of Theological Studies and his doctorate from The John Paul II Institute at the Catholic University of America. His dissertation is titled, "The Fate of North America: George Grant's Concept of a Civilizational Destiny." Dr. Arza believes that a philosophically informed education is the spring of a civilization's destiny. Therefore, the health of a civilization is linked to its ability to introduce children to the mystery of being in its totality. Most importantly, Dr. Arza is an advocate for the recovery of metaphysical philosophy in the public sphere, therefore the opening of the American mind to the forgotten questions that animated Western civilization at its origin.
Board of Trustees
Florida Virtual School operates under the guidance of a Board of Trustees which consists of seven members appointed by the Governor to 4-year staggered terms, per Florida Statute 1002.37.
Upcoming Meetings
For your convenience FLVS Board meeting agendas are posted prior to the scheduled meeting.
Quarterly Meeting - December 12, 2023
Notice of Rulemaking - December 12, 2023
Agenda Workshop - February 6, 2024
Quarterly Meeting - March 12, 2024
Agenda Workshop - May, 14, 2024
Quarterly Meeting - June 11, 2024
Past Meeting Minutes
Minutes from past meeting(s) are archived after approval and are available on BoardDocs. Minutes can be viewed on BoardDocs by going to the Meetings tab and clicking on the date of the meeting. Past meetings from October 2020 and later can be viewed on our Board of Trustees YouTube channel.
Quarterly Meeting - September 12, 2023
Notice of Rulemaking - September 12, 2023
Agenda Workshop - November 14, 2023
Board Policies and Bylaws
The Florida Virtual School Board of Trustees policy manual is currently being redeveloped. Once adopted, all new and revised policies and bylaws will be promptly displayed within the appropriate chapter number/section.
The updated Policies of the Florida Virtual School Board of Trustees are located within the Book titled "Policy Manual" (Chapters 1000 through 9000). Those Policies that were adopted prior to June 22, 2021, which remain in effect, are located in the Book titled "FLVS Policies Legacy." The Board Bylaws are located in the Book titled "FLVS Board Bylaws."
The titles and text of all policies and bylaws are searchable within BoardDocs by using the "Search" feature in the upper-left corner.
Contact the Board
Contact the Board Phone: 407-513-3305
Email: [email protected] (Clerk to the Board)
Address: 5422 Carrier Drive, Suite 201Orlando, Florida 32819 (Clerk to the Board)