Florida Virtual School Leadership
Florida Virtual School is led by a team of executive experts who bring extensive experience and rich backgrounds in education, technology, business administration, and public policy. The Executive Leadership team is focused on delivering the highest quality educational solutions to students and families, administrators, schools and districts nationwide.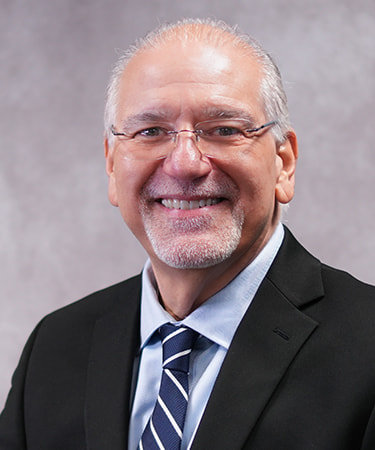 Dr. Louis Algaze is the President & Chief Executive Officer for Florida Virtual School (FLVS) and FlexPoint, the national arm of Florida Virtual School serving schools and districts around the nation. In this role, his primary responsibility is to set the strategy and vision for the organization, which develops and delivers more than 190 online courses to more than 200,000 students annually in grades Kindergarten-12. Appointed by the FLVS Board of Trustees, he oversees the day-to-day operations for the more than 3,000-employee organization and is responsible for the overall performance of FLVS, with a goal of improving learning outcomes.
Dr. Algaze is an education leadership expert who pioneered school improvement efforts through his work in Miami-Dade County Public Schools for nearly 30 years. He began his career as a Miami-Dade County Public Schools teacher and quickly rose through the ranks, serving as a dean of students, assistant principal, and principal. He has demonstrated his ability to successfully manage all facets of providing a high-quality education, particularly school accountability, budgets, and the intricacies related to operating organizations that employ a large staff. As a result, Dr. Algaze has served as a mentor for principals throughout the state and nation and was selected to represent North America on the University of Cambridge International's Principal Advisory Board.
He holds a Doctorate in Educational Leadership and a Master of Science in Education degree from the University of Miami, and a Bachelor of Science degree from Florida International University.