Florida Virtual School Leadership
Florida Virtual School is led by a team of executive experts who bring extensive experience and rich backgrounds in education, technology, business administration, and public policy. The Executive Leadership team is focused on delivering the highest quality educational solutions to students and families, administrators, schools and districts nationwide.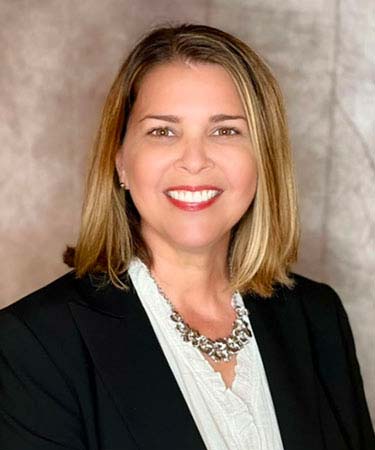 Dr. Christine "Chrissy" Conidis is the Senior Director, Governance, Risk, and Compliance for Florida Virtual School (FLVS) and FlexPoint, the national arm of Florida Virtual School serving schools and districts around the nation. In this role, Dr. Conidis works collaboratively with the Leadership team to implement and monitor consistent compliance practices of federal and state laws, rules, and regulations, as well as organizational policies and expectations.

Dr. Conidis joined Florida Virtual School in 2006 as a Language Arts Instructor, and since then has served in a variety of instructional and leadership positions. Today, she serves as an internal consultant to department leaders on operational governance, risk, and compliance, including compliance monitoring, policies and procedures, governance standards, and risk assessments.

Dr. Conidis holds a Doctorate in Curriculum and Instruction from The University of West Florida, an Education Specialist in Educational Leadership and in Curriculum and Instruction from The University of West Florida, a Master of Education in Reading from Grand Canyon University, and a Bachelor of Science in English Education from the University of Central Florida.