Florida Virtual School Leadership
Florida Virtual School is led by a team of executive experts who bring extensive experience and rich backgrounds in education, technology, business administration, and public policy. The Executive Leadership team is focused on delivering the highest quality educational solutions to students and families, administrators, schools and districts nationwide.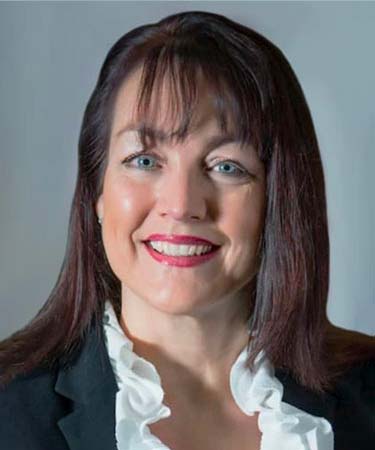 Dr. Gina Tovine is the Senior Director, Analysis, Assessment, and Accountability for Florida Virtual School (FLVS) and FlexPoint, the national arm of Florida Virtual School serving schools and districts around the nation. In this role, she is responsible for advanced analytics, statewide assessment initiatives, and all accountability requirements, overseeing data governance and data quality. Her focus includes research and analytics, data management, assessment, planning, and accountability.
Dr. Tovine has more than 30 years of relevant experiences, including 11 years of teaching, seven years as an assistant principal and principal, and 14 years of director and superintendent executive cabinet level positions. She has been recognized for outstanding systems thinking, communication, leadership, analytical thinking, collaboration, decision-making skills, and fiscal management.
Dr. Tovine lends her leadership expertise to various organizations including the Florida Organization of Instructional Leaders and the Florida Legislature and the State Board of Education.
She has a Doctorate of Education in Educational Leadership from the University of South Florida and a Bachelor of Science in Business Administration from the University of Florida.