Florida Virtual School Leadership
Florida Virtual School is led by a team of executive experts who bring extensive experience and rich backgrounds in education, technology, business administration, and public policy. The Executive Leadership team is focused on delivering the highest quality educational solutions to students and families, administrators, schools and districts nationwide.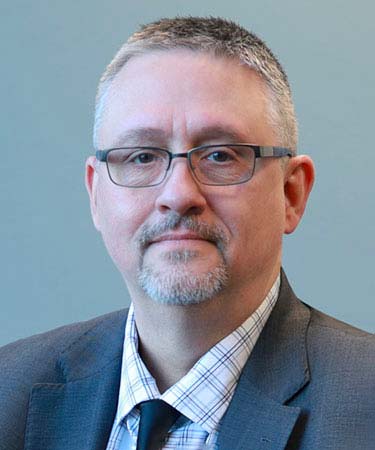 Philip Bertolo is the Senior Director, Information Technology (IT) for Florida Virtual School and FlexPoint, the national arm of Florida Virtual School serving schools and districts around the nation. In this role, he leads several Florida Virtual School Information Technology management teams including Operations, and Infrastructure Services. He supports the Chief Technology Officer with strategic planning, departmental goal setting, establishing operating procedures, and managing strategic relationships with external entities.
With more than 30 years as an established IT professional, Mr. Bertolo's strengths range from engineering to networking to product development. Prior to joining Florida Virtual School in 2009, he served as the IT Operations Director for Reunion Resorts. Mr. Bertolo is a subject matter expert in IT team leadership and is a skilled mentor, trainer, and project leader.
Mr. Bertolo served in the U.S. Navy for five years after high school. While in the Navy, he took several Technology courses. He continued his training obtaining several technology certificates. He is a Microsoft Certified Systems Engineer, Novell Systems Administrator 4.0, Networking+ Specialist, ITIL Foundations Certified, and has completed several more IT Management-related and computer training courses.