Florida Virtual School Leadership
Florida Virtual School is led by a team of executive experts who bring extensive experience and rich backgrounds in education, technology, business administration, and public policy. The Executive Leadership team is focused on delivering the highest quality educational solutions to students and families, administrators, schools and districts nationwide.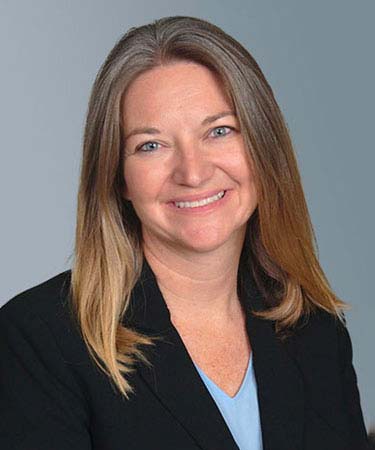 Corey Wheeler is the Senior Director of Financial and Treasury Services for Florida Virtual School (FLVS) and FlexPoint, the national arm of Florida Virtual School serving schools and districts around the nation. In her role, Ms. Wheeler oversees and leads all financial services including budget management, payroll, financial reporting, federal and state compliance, and more.
Ms. Wheeler has more than 15 years of experience in various finance roles. Prior to joining FLVS, she was the Director of Financial Services for the Okeechobee County School Board for five years, where she implemented a variety of cost savings measures to help the district increase their fund balance. She also served as the Budget Director for the Okeechobee Board of County Commissioners and as an Accounting Manager for the St. Lucie County Clerk of Court.
She currently serves as Secretary of the Florida School Finance Council, where she is the co- author of the council's legislative recommendation to the Commissioner of Education. She is also a graduate of the first cohort of the Institute of Florida School Finance Officers.
Ms. Wheeler has a Bachelor of Science and master's degree in Accounting from the University of Central Florida. She is also a Certified Public Accountant and a Certified Government Finance Officer.