Florida Virtual School Leadership
Florida Virtual School is led by a team of executive experts who bring extensive experience and rich backgrounds in education, technology, business administration, and public policy. The Executive Leadership team is focused on delivering the highest quality educational solutions to students and families, administrators, schools and districts nationwide.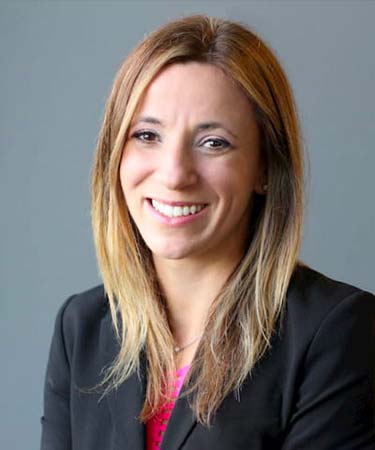 Kate Lysaught is the Senior Director, Marketing & Communications for Florida Virtual School (FLVS) and FlexPoint, the national arm of Florida Virtual School serving schools and districts around the nation. In this role, she leads the strategic multi-faceted marketing and communications program to strengthen the FLVS and FlexPoint brands as the leader and authoritative voice in online education for grades Kindergarten-12.
Prior to joining FLVS, Mrs. Lysaught worked at Universal Orlando Resort as a Senior Brand Manager where she developed and executed brand strategy for new attraction openings and utilized digital features to enhance guest experiences. Serving as project manager for an advertising agency, she built student enrollment campaigns for Georgetown University School of Continuing Studies.
Mrs. Lysaught is an analytical thinker who thrives on data and consumer insights to develop successful marketing programs. Other strengths include communicating vision and strategy and collaborating across all job levels to efficiently execute business plans. She has served in various roles for Ad 2, including national chair, in which she led more than 1,500 members and 25 chapters around the country.
She has a Master of Business Administration and Management from the University of Florida, a Bachelor of Arts in Organizational Communication and minors in Psychology and Marketing from the University of Central Florida.