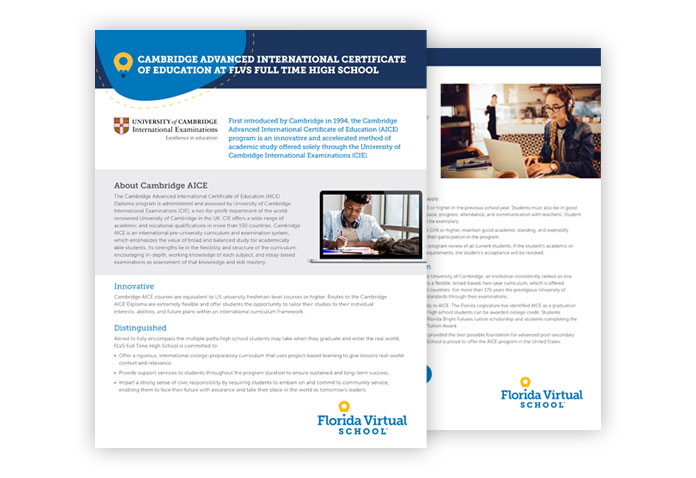 Earn Your Cambridge AICE Diploma Online
Get ready to stand above the crowd. With the internationally-recognized Cambridge Advanced International Certificate of Education (AICE) Diploma program, FLVS Full Time students can follow an accelerated path to earning college credits tuition-free.
Ready to Enroll?
Download Brochure (PDF)
Why Enroll in the AICE program?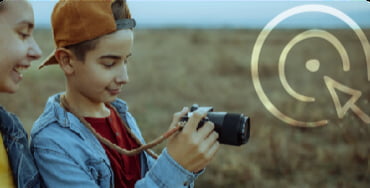 Global Perspective
The AICE program encourages the development of global awareness – the ability to define a global problem, reflect, and take action.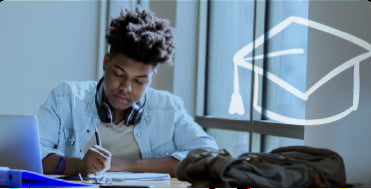 College Readiness
Opportunity to earn college credit hours tuition-free. FLVS even pays for exam fees!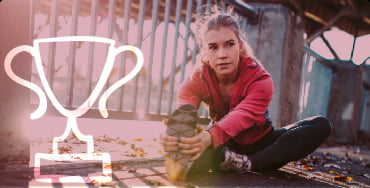 Scholarship Opportunities
Become eligible for the Bright Futures Academic Scholars award and the Florida Medallion Scholars Tuition award.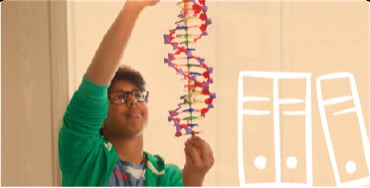 Breadth & Depth of Learning
Gain essential skills to think critically, conduct independent research, evaluate arguments, and articulate ideas.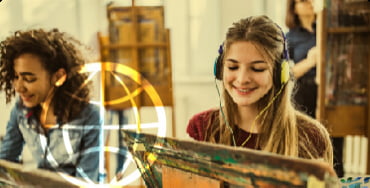 International Recognition
Gain qualifications valued by universities and employers across the world.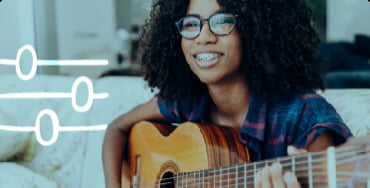 Flexibility
Choose subjects of interest with curriculum shaped around how you want to learn.
Course Offerings
There are seven Cambridge AICE courses for FLVS Full Time students to choose from across four subject areas. Learners must achieve at least one credit from each of Group 1, 2 and 3. A maximum of two credits can count from Group 4, which is optional. All learners must complete Global Perspectives.
Marine Science 1 AS
Case studies and practical activities will guide students through the key concepts of experimentation, the science of water, Earth processes, organism classification, biodiversity, and marine ecosystems.
Psychology 1 AS
Develop an appreciation of the study of psychology by focusing on four core approaches: biological, cognitive, learning, and social.
Counts for Group 1 or 3 based on what best helps the student earn the Cambridge AICE Diploma.

Environmental Management AS
Develop relevant attitudes, objectivity, integrity, inquiry, and initiative to take on the global problems facing humanity and the balance of Earth's systems.
English Language AS
Gain an understanding of skills that include critical analysis; constructing arguments, presenting knowledge and understanding, and writing English in a balanced, articulate and fluent manner.
International History 1 AS
Learn about the people, events, and ideas that shaped the course of International History from 1870-1945.
United States History 1 AS
Discover the people, events, and ideas that shaped the course of the United States from 1820-1941.

Psychology 1 AS
Develop an appreciation of the study of psychology by focusing on four core approaches: biological, cognitive, learning, and social.
Counts for Group 1 or 3 based on what best helps the student earn the Cambridge AICE Diploma.
Media Studies AS
Enjoy and appreciate the media and its role in their daily lives while developing independence in research skills and their application.
English General Paper AS
Learn how to construct an argument, comprehend a text and a prompt, read with purpose, present unique views, and write English persuasively.
Global Perspectives and Independent Research 1 AS*
This course encourages the development of global competency – the ability to define a global problem, reflect, and take action.
*This course is a requirement of the Cambridge AICE program.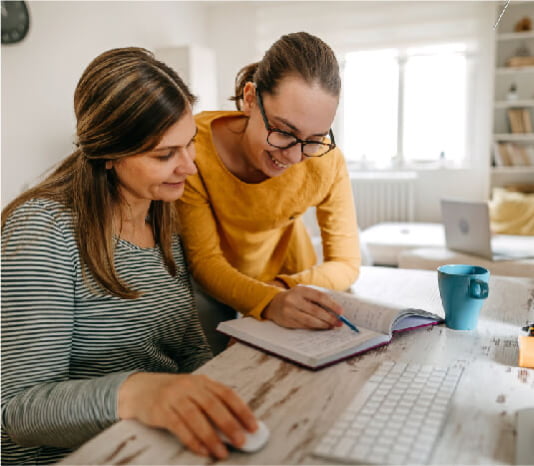 Application Criteria
Only incoming 9th and 10th grade students enrolled in FLVS Full Time may apply.
Students applying must have an overall GPA of 3.0 or higher in the previous school year.
Students must be in good academic standing for the previous school year (pace, progress, attendance, and communication with teachers). Student conduct through the previous school year should be exemplary.
Returning students are expected to maintain a 3.0 GPA or higher, maintain good academic standing, and exemplify outstanding conduct throughout the duration of their participation in the program.
At the end of each school year, we will conduct a program review of all current students. If the student's academic or conduct record no longer meets the admission requirements, the student's acceptance will be revoked.
Hear From Students & Parents
AICE opens a new state of mind, a new concept, as your intelligence evolves with the knowledge that is taught by.

Daniella Bonomo, Student

To be honest, the AICE Curriculum isn't easy, however it is worth the courage, determination and commitment needed, as students become greater thinkers, holding the key to their true potential.

Khadija Lazrag, Student

AICE is a powerful opportunity for students to enhance their essay-writing skills, improve critical thinking techniques, and expand their knowledge through an international lens. I strongly recommend this program to any student who wants to challenge themselves intellectually at the highest level possible.

Jett James Pruitt, Student

The Cambridge International AICE Program is a highly rigorous track that has made my son take a fresh look at the world from an International perspective. His teachers are extremely well-qualified, supportive, and engaging. I couldn't be more pleased with the FLVS AICE program.

Mylo Carbia, FLVS Parent and Volunteer

We are so fortunate to have the AICE program offered at FLVS, the depth of understanding and engagement is exceptional and the program has prompted several critical thinking questions between me and my daughter.

Nathan Rodewald, FLVS Parent
Frequently Asked Questions
AICE is an international curriculum and examination program that prepares students to enter college, provides them with the skills required to be successful once there and once earned, qualifies students for the Florida Academic Bright Futures Scholarship. It also offers students the opportunity to tailor their needs to their individual interests, abilities and future plans within an international curriculum framework.
Global Perspectives & Research AS
English General Paper AS
International History AS
Marine Science AS

English Literature AS

Psychology AS

U.S. History AS
Applicants who are accepted into FLVS as 9th and 10th graders may apply to AICE after satisfying a set of criteria. Students who transfer from an existing AICE Program are also eligible.
The option will be available within the application to express your interest in AICE. All 9th and 10th grade applicants, as well as AICE transfers must be accepted to the Full Time High School in order to be eligible. Please note, application will be provided at a later date, after acceptance into Full Time High School.

Courses start in August to align with the new school year. Current FLVS students should speak to their school counselor.
AICE and AP both offer rigorous learning experiences preparing students for higher education. Although they are both means of acceleration for students, AICE and AP differ. For more information around the accelerated courses FLVS provides select CTE, Dual Enrollment, AP or Cambridge AICE. For specific questions regarding the differences between AP Courses and AICE contact
[email protected]
.
If you are considering FLVS Full Time for the upcoming school year, please
Send us a Message
with your questions once your application to FLVS Full Time is submitted.
Ready to Take the Next Steps?
The Cambridge AICE Diploma Program is currently available to FLVS Full Time students entering 9th or 10th grade for the 2021-22 school year. To learn more or express interest in the program, please email [email protected]